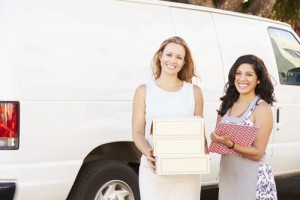 A catering business doesn't run itself, whether it's a mobile burger van or a bespoke event catering company. There is lots of competition in the catering industry, so even if you've invested heavily in high quality produce and five star service, you'll have to fight for your business. Nevertheless, there are some tips which can be used for all types of catering companies, from weddings and corporate catering to street food vendors. Read on for some guaranteed ways to boost your catering business.
Find your target audience
Many businesses – not just catering businesses – often get their marketing campaigns all wrong simply because they forget who they are marketing to. It's important to establish this as soon as possible. What type of people will be interested in the food or services you are offering? What do they want? Is it high end, bespoke catering, are they willing to pay a lot for it? (For example corporate catering will be budget allocated, the cost of wedding catering may be paid for by the parents). Or perhaps it's tourists, people who have been outdoors all day and would like a hot meal, or well-travelled people interested in tasting different cuisines?
Find your target market, and speak to them with your menus, signage and website.
Get seasonal
Foodies love eating dishes which are in season and make them feel at one with nature. For example, think of all the foods which make people instantly think of Christmas time – chestnuts, mulled wine, turkey and stuffing. Even if you have your signature menu which is available all year round, think about offering one seasonal special – you'll be surprised how much extra business it can bring in.
Have a tasting event or offer freebies
Events catering companies can reel in clients by offering people delicious samples of their menus. After all, it's risky choosing a catering company for a special event when you've never even sampled the food yourself. This same tactic can be applied to other types of businesses in the form of free mini samples. They will probably be so tasty that half of those who took a freebie will buy a full portion then and there, or at a later time.
Stay up to date with industry standards
It goes without saying that having the right catering insurance and industry certifications are crucial to any catering business. It's also a good idea to get an official body to come and rate your services or mobile catering business, and then you can display this for potential customers to see.
If you own a catering business we want to hear from you – how do you keep the clients rolling in?