Get Quote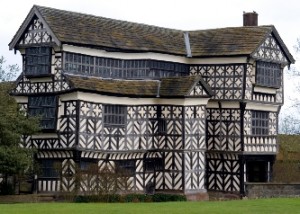 Compare Subsidence Insurance
All quotes from leading Insurance Brokers
Quickly find the best deal for you
Subsidence Insurance Comparison
If you house is at risk off subsidence you can compare Subsidence Insurance online at Compare Crazy. We offer UK Subsidence Insurance for your Home, Commercial Property and Residential Property. If your building is sinking into the ground or there are cracks appearing in the walls of your property, it is important to take out insurance for Subsidence.
With continuing changing weather patterns, the number of properties suffering from subsidence is increasing. Subsidence Insurance is essential for properties that have a high risk of subsidence and most home insurance policies include cover for subsidence.
Compare House Subsidence Insurance
In order to find the best cover, it is a good idea to compare subsidence Insurance. Using an online comparison site will help you find best policy and can also find you a cheap insurance quote. Finding the right insurance is important to ensure that your property is covered for all eventualities. You can compare quotes for your Home, Commercial property and Residential property to find the exact cover you require at market leading premiums.
What is Building Subsidence Insurance?
Subsidence Insurance protects against the risk of subsidence damage on your property. If you notice cracks appearing inside and outside the building, then these are the first signs of subsidence. Factors such as soil, tree & vegetation and Leaking drains are causes of subsidence and cover can be provided for all of these factors.
Who needs Subsidence Insurance?
If your property is at risk of subsidence then it would be wise to have Subsidence Insurance. Having insurance is the only way to protect your property against damage caused by subsidence. Homes that are built on shrinkable clay or on former mining areas are at higher risk of subsidence and require subsidence insurance.
How much does Subsidence Insurance cost?
The cost of UK subsidence insurance can vary depending on which insurance brokers you use. Most Home Insurance includes cover for subsidence insurance, however if you live in a property that has a high risk of subsidence then you will have to be prepared to pay a higher premium. For a competitive no-obligation quote, click on 'Start Quote' and find cheap cover for your property.
What does it cover?
Where ever you live in the UK, Subsidence insurance can cover the risks of damage to your building due to subsidence. Subsidence insurance can be provided for your Home, Commercial Property and Residential Property. Houses that have a high risk of subsidence can also be covered and you can compare different policies online to ensure you have adequate cover to suit your needs.
Consequences of not having Subsidence Insurance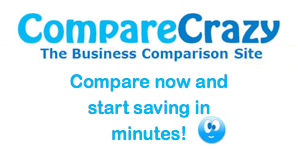 Not having subsidence insurance can have huge consequences and liability for any damages caused is down to the property owner. If your property was to be damaged by subsidence, the cost of repairing it can cost thousands of pounds so it is important to ensure you have cover and look out for early signs of subsidence.
Get Quote