Get Quote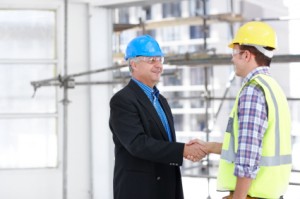 Employers Liability Comparison
Your staff are the core of your business and what they do, think and say is really what makes a difference to the bottom line. However, employing staff isn't always plain sailing; everyone has their different objectives and often management and staff start to conflict. Issues like remuneration, health and safety and redundancy very quickly escalate and can leave you, the employer, with massive costs to cover.
Employers' liability insurance is there to help you minimise the risk of your business being affected by a claim or court case from a current or former staff member. It also gives you the peace of mind from knowing that your business is protected in the event that a conflict had to be taken to a court of law.
Employers' Liability Insurance Comparison
Employers' liability insurance quotes vary dramatically, both with respect to what is covered but also in cost. It's possible to compare employers' liability insurance quotes to find a policy which best satisfies your needs. By using a comparison site you can ensure you find a balance between what is cheap and what is appropriate; make use of the tools available to your business and you'll be certain of making a good decision.
The Employers' Liability Act 1969
According to the Employers' Liability Act, it is a legal requirement for all businesses who employ staff to have provision against personal injury to their employees. If you pay any members of staff, you need to have employers' liability insurance.
Employers Liability Insurance FAQs
What is Employers' Liability Insurance?
Employers' liability insurance covers you in the event of a staff member or an employee making a claim for compensation against your business. Where there has been a physical accident like a trip or a slip or you're being asked to accommodate unreasonable costs or perhaps there's a dispute over a dismissal. Employers' liability insurance can give you the financial backing to take these claims to court and find a just solution.
Public Liability or Employers' Liability?
The different between employers' liability insurance and public liability insurance is that employers' liability insurance covers you against legal charges from your employees; that could be a staff member, a director or even someone like a contractor. Public liability insurance only covers you against damages from members of the public; someone like a customer.
Who needs Employers' Liability Insurance?
If you're a director of a business or a sole trader who employs any members of staff, you need employers' liability insurance under the Employers' Liability Act of 1969.
How much does it cost?
Insurance brokers in the UK vary the cost of employers' liability insurance based upon the judged risk to your employees, the number of staff you have and their remuneration. Policies also offer a variety of levels of cover, so a policy that may seem cheap might not offer you adequate cover.
How does it cover your Business?
Staff working for you could decide to make a claim for compensation at any point. If they were successful, you'd need to pay for the legal fees and the compensation sum. The scope for a claim is immensely broad and you could be at risk from simple trips and falls way up to claims for injuries caused by terrorism.
How are quotes calculated?
A quote is formulated based upon the risk to the insurer of having to pay and the likely payout. The risks will depend on the type of business your run and the number of staff you have while the payout will depend on the turnover of your firm and the wages you pay your staff.
What are the Consequences of not having Employers' Liability Insurance?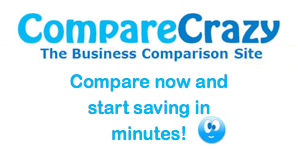 If someone makes a business liability claim against you and you lose, you are required to pay the costs. Employers without protection will have to face the full liability of the claim. Equally, employers' liability insurance is a legal requirement by the Employers' Liability Act of 1969: it's illegal not to be covered.
Get Quote