Mobile Catering Insurance
If you're in the business of catering for clients at their place of work or at neutral venues, you need Mobile Catering Insurance. This will protect things like the vans and trailers you need to move your equipment around but also has the flexibility to take in the risks of many of the different venues you'll encounter during your work.
Public Liability Insurance Catering
Public Liability Insurance for Catering can be provided to cover you in the event of any claims being made against you if a customer or member of the public is injured or becomes ill.
Compare Crazy
Catering Insurance FAQs
What is Catering Insurance?
In general it protects against the specific risks of running a catering business, that could be an injury in the kitchen, a fire in the oven or even a disagreement with a client who won't pay. The level of cover provided will be very dependent on what your business needs.
Who needs Catering Insurance?
Having the relevant insurance is the only way to protect against the sorts of damages which can have a real lasting effect on your business. Catering insurance is required if you hold a food hygiene certificate and are regularly serving food to customers.
How much does catering insurance cost?
The cost varies depending on which insurance brokers you decide to use. In the UK, the cost of catering insurance can be quite cheap because food hygiene standards are generally very high. It will be dependent on the sort of business your run, however, so be prepared to pay more if you have a lot of clients on the go.
What does it cover?
Whether you're self employed, running a catering business online or from a mobile truck or outside, catering insurance covers the basic risks of running a kitchen and serving food. It can help you reclaim costs if your business is damaged by a physical injury or even something like a lawsuit. You can compare different policies online to ensure you have the best mixture of benefits to suit your need.
Why have Catering Insurance?
The reasons for having insurance are numerous; it protects against the basic risks of running the professional kitchen along with the possibility of disputes with clients. Catering insurance cover protects you against damages to your business and your livelihood without you needing to worry about the costs.
How does it cover your business?
If you're taken to court over a particular issue, your opponent will be looking for compensation and recovery of their legal fees. These costs can be incredibly expensive to pay and with the right catering insurance policy you should be able to avoid them all together.
What are the consequences of not having Catering Insurance?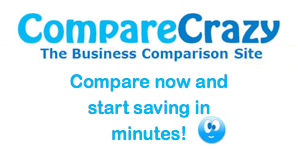 The consequences of not having insurance are vast. If you're running a limited liability company you could find yourself put out of business by costs of damages; legal fees and compensation are a business liability. If you're self-employed you may find yourself personally responsible for the costs.