Get Quote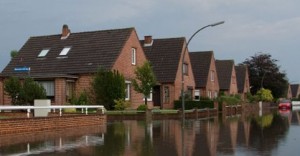 Compare Flood Insurance
All quotes from leading Insurance Brokers
Quickly find the best deal for you
Flood Insurance Comparison
CompareCrazy has teamed up with experts in flood insurance to provide property owners in flood affected to compare quotations from some of the most experienced flood insurance brokers in the UK today. If your property is on a flood risk map, simply complete the online quotation form to obtain quotes from experts that could save you thousands of pounds.
Compare Flood Risk Insurance
You can compare Flood Insurance online to get the best insurance quote. To ensure that you get the cover you need at a price you can afford with acceptable excesses what do you do? It is difficult to get sense from the online insurers who perhaps are not capable of looking at each risk and giving you the personal service you deserve so who can help?
A specialist broker will be able to take the time to get you a practical solution having extensive knowledge of the subject and understanding of your own unique requirements.
What is Flood Insurance?
Flood Insurance can protect your home against flooding and covers physical damage to your property and possessions. Your homeowner's Insurance doesn't cover damage to your home and contents caused by floods. In order to cover your home against floods, you need to take out a separate flood insurance policy.
Who needs flood insurance?
Do I need flood Insurance? If your property is in a flood risk area then it is important to have flood insurance to protect your home or business against flooding. To find out more information about flood areas in the UK, you can visit the Environment Agency website and check if your property is prone to flooding.
How much does this insurance cost
The cost of UK Flood Insurance depends on the insurance brokers that you're looking at using. If your property has suffered from flooding previously then it may be difficult to find cheap Flood Insurance and premiums can be high if the property has previously made a flood claim.
What does Flood Insurance cover?
Flood Insurance policies are designed to compensate physical damage to your property and possessions. However, insurers cannot guarantee that they will offer cover for flood damage for flood risk homes until they asses the property on the flood risk map and also look in to the property's claims history. Compare Flood insurance online to find an affordable quote to meet your requirements.
Risk of not having it
Not having flood insurance would result in no liability being in place and in the event of a flood you could be left severely out of pocket. With the risk of floods increasing every year, it is a good idea to have flood insurance even if you live in a low or moderate risk area.
There are measures that you can take to prepare for floods and reduce damage that can be caused by flooding. Some ways to protect your home from flooding include:
Installing Flood Boards
Buy flood proof doors
Buy automatic flood proof airbricks
Use temporary Flood barriers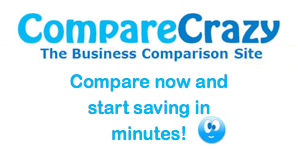 Get Quote