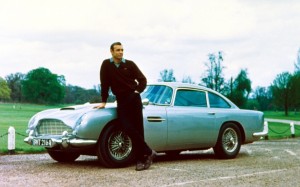 The James Bond franchise is famous for two things – Bond girls and Bond cars. The next instalment of 007 is set for release later in the year, titled Spectre, and it has already generated a lot of excitement in the film and motor community. The trailer shows Bond driving an Aston Martin DB10, and the baddie will apparently be driving a Jaguar C-X75.
To celebrate the new Bond movie coming out in 2015, we've decided to take a look at some of Bond's best wheels throughout the years. The action packed films are known for high speed chases, near-death explosions and super, sexy vehicles driven by the famous British spy. Let's run down some of 007's most notable drives…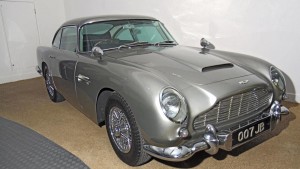 Aston Martin DB5
This car was the star of Goldfinger, 1964, and has made an appearance in quite a few Bond films since. The DB5 is often referred to as one of the most famous cars in the world, and it's instantly recognised as a Bond car. The car has also featured in one of the modern 007 films Casino Royale, as James Bond (Daniel Craig) wins back the Aston Martin DB5 in a poker game with Alex Dimitros.
[Image credit: Road and Track]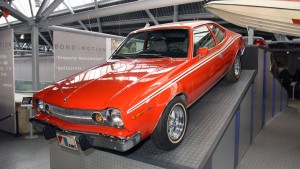 AMC Hornet
This slick vehicle is known for one of the most memorable stunts in 007 history, from The Man With the Golden Gun, 1974. The 5.9 litre Hornet can be seen performing a 360˚ barrel roll in mid-air, over a river, in pursuit of another car. Apparently the stuntman had never performed the trick before!
[Image credit: Road and Track]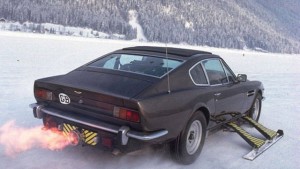 Aston Martin V8 Volante
In the 1987 Bond fixture The Living Daylights, 007 is reunited with an Aston Martin – which is well equipped for icy weather. The coupe featured twin missile launchers at the front and a rocket booster at the rear of the car. It also had retractable outriggers to control the skidding on ice – it was ever practical as well as beautiful.
[Image credit: Road and Track]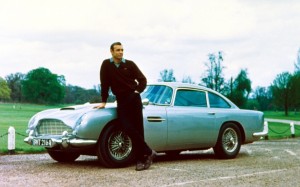 Toyota 2000GT
This classic Bond car is from You Only Live Twice, 1967. It's made it into our pick of Bond wheels because of its beautiful and unique design. Also, Sean Connery was apparently too tall to fit into the original coupe so the producers had to choose a soft top instead!
[Image credit: The Telegraph]
007 has had some impressive cars over the years – what's your favourite? If you're lucky enough to come across any of these vehicles in the flesh, make sure you have the best possible motor trade insurance policy!