Caravan Insurance Comparison
When you're on holiday the last thing you need to spoil your fun is a theft, a fire or a breakdown. The only sure-fire way to protect yourself against this is to find a good caravan insurance policy. Whether you own a static caravan or your prefer touring the UK in a van, finding the right caravan insurance quote is essential.
There are a variety of specific features that you should look for in your policy and they will be based both on the type of caravan you own and its worth. Caravan insurance not only protects your possessions, but it gives you the peace of mind to know that your caravan is safe.
Static Caravan Insurance
Your static van is at risk all the year round, especially when you're not staying. Static caravan insurance covers the specific risks which are relevant to fixed caravans and holiday homes. The danger of theft is much more prominent with a stationary van but you don't need the same sort of road cover that a touring caravan needs; make sure your policy is appropriate for the type of van.
Touring Caravan Insurance
As opposed to static caravans, touring caravan insurance covers vans designed for travelling and moving around. Touring caravan policies are much more accommodating and specific to the needs of travelling campers and will have provision for damages on the road and, potentially, even include things like breakdown cover.
Compare Caravan Insurance
You can compare the market for caravan insurance online to ensure you're getting the best policy for you. Using a comparison site to generate an online quote can help you to identify which policies are cheap, but also which ones cover the type of requirements you have. For a birds-eye view of the market, compare online and see where you should buy.
Caravan Insurance FAQs
Who needs Caravan Insurance?
If you've even asked the question 'do I need caravan insurance?' the answer is probably that you do! If you own either a static or a touring caravan you're at immediate risk of theft, fire or damage and you should make sure you're covered for both first and third party risks.
How much does it Cost?
The cost of UK caravan insurance depends vastly on the insurance brokers you're looking at using. Cheap policies are generally less inclusive and may have fewer policy features but if all you need is a simple level of cover it may well be adequate.
What does it Cover?
Caravan insurance covers all manner of damages to your caravan; whether it's a touring van or a static van. The specifics of your policy will be dependent on which quote you choose, but in general you should be protected against fire, theft and physical damage both to your van and to any third parties involved.
Why have Caravan Insurance?
For a most caravans, caravan insurance is actually a legal requirement. It offers cover to protect you against the kind of damages you just can't predict whether that's an accident, a fire or theft.
How does Caravan Insurance cover you?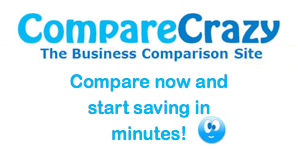 Caravan insurance covers not just the physical costs of replacement parts or damages but also the legal fees involved if you need to make any claims through a court. If, equally, you are involved in an accident with a third party, it can cover you for the compensation you are required to pay.