Market Traders Insurance Comparison
Market trader insurance normally includes several different types of cover to protect your business. Compare Liability Insurance by clicking the button below.
Public Liability Insurance for market traders:
Provides cover in the event that a member of the public was injured or killed as a result of your business activities. Most council run markets insist that market traders insurance for public liability is in place and ranges from one to five million pounds of insurance cover.
As a professional market trader public liability insurance should be considered a minimum level of cover, if you employ staff even on a casual basis you are also legally required to have employers liability insurance.
Employers liability insurance:
Protects market traders against claims from your employees for accidents or sickness caused as a result of working for you. The legal minimum cover is £5 million, although the more usual limit of indemnity offered by insurers is now £10 million.
Cheap public liability insurance for market traders
As any market traders knows finding the right price for stock, pitches and other business overheads is essential to profitability. So you have the best rates from your wholesalers, the van and market pitches are the best you could find. How can you save on your market traders public liability insurance? – the answer is simple compare leading market traders insurance brokers online. You can compare insurance with leading brokers by completing one simple quotation form, sitting back and see your insurance quotations come into your inbox.
Market Traders Insurance for Employees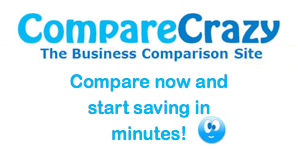 Whether you have just a Saturday casual employee or regular staff on stalls everyday you will need employers liability insurance or risk fines and even imprisonment. Employers liability insurance protects you from the financial risk of legal action and compensation payments to staff injured while working for you. You can compare employers liability insurance online quickly and easily with CompareCrazy. Make sure you comply with the law, and getting the best deal on your employers liability insurance today.
Get Quote