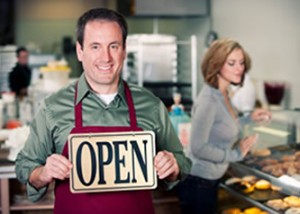 Being successful as a market trader is all about finding the right location. Local markets are great for finding business in your industry as many are categorised, so if you sell vintage items or fresh fish, you'll be selling to the right crowd. However, sometimes it's also worth travelling a bit further afield to display your wares to new crowds and tourists, who also have money to spend.
A good fact to remember is that the UK is the world's 8th biggest tourist destination, with people flocking from the USA, Asia, Australasia and of course from all over Europe. When it comes to shopping, tourists are more likely to look for one of a kind, authentic gifts and edible treats found on market stalls than the mass produced items found in shopping centres.
We've rounded up some of the best local markets in the UK to get business booming, from London to Llandudno! Wherever you decide to pitch up your stall, make sure you have valid market traders insurance to protect your portable business.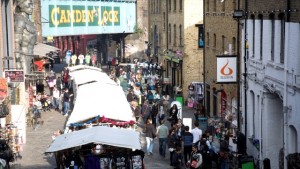 Camden Lock
Arguably one of the most famous markets in the capital, this huge marketplace offers a vast variety of treasures to be discovered, from fashion and beauty to music and food. It also attracts lots of visitors because there is a great selection of cafes and restaurants in the area too. Camden Lock also hosts a number of events throughout the year, such as Camden Lock Live and Summer Night Markets. Whatever you sell, it's worth getting a pitch on Camden Lock market.
[Image credit: Officially London]
Swansea Market
The biggest and most notable market in Wales lies in Oxford Street, Swansea. It's a great place to find local delicacies such as cockles and laverbread, and many of the stalls have been in business for decades. Grab yourself a spot on this market and start making history – it's open Monday-Saturday so choose a day or two that's good for business.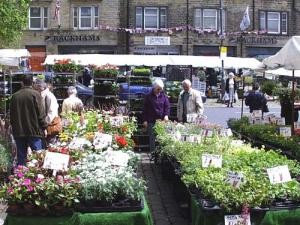 Skipton Market
If you can trade with a friendly Yorkshire smile, then this is the market for you. The stalls line the picturesque cobbled streets and this market helped the town win he greatest British street contest in 2008!
[Image credit: Welcome to Skipton]
Brixton Market
Back to the capital, Brixton Market on Station Road has a place for everyone. There's a Bakers, Makers, Retro & Vintage, Flea market and so much more – simply pick the market most appropriate for your stock. With stalls for as little as £15 a day, this is a great opportunity to appeal to a varied crowd.
What's your favourite market? Would you every consider moving your stall to a new market to try and get more business?