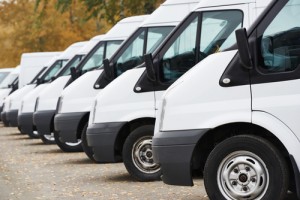 The cost of running a fleet can be a worry for managers and business owners, and it's often not apparent how and where savings can be made. If you're outsourcing your commercial vehicles to a fleet management company, they may be unlikely to highlight how you can cut costs, and doing the research yourself can be time consuming when you're trying to run a business.
The business experts at Compare Crazy have put together some simple strategies and top tips for cutting costs on commercial vehicles. You're welcome!
Can you reduce the size of the fleet?
This may seem like an obvious tip, but you'd be surprised how many companies continue with current fleet size and don't take the time to evaluate the need for each vehicle. If some vehicles are only being used for one or two journeys a week, these can be eliminated. Companies with large fleets can make substantial savings here – the potential for cost reduction here is huge.
Eliminate the need for business travel
Unless you run a logistics, transportation or delivery company, you can find ways to cut the amount of business travel for your employees. For business conferences and client meetings, ask yourself if these could be carried out via teleconferencing, webinars or Skype which can reduce physical travel. This will reduce annual mileage.
Another tactic is to use mileage reporting for employees – studies show that even introducing these can have an impact on reducing mileage, without having to spend any money or time on the process.
Compare commercial vehicle insurance
Whether you are paying to insure one delivery van or a fleet of business vehicles, it's important to compare vehicle insurance regularly to ensure you are getting the best deal. You can't control your employees' driving behaviour and if they are involved in any accidents, however you can choose to pay the lowest premiums available.
Downsize vehicles
Larger vehicles cost more fuel and more money to run, which means a cost effective fleet will have the smallest vehicles possible. Take a look at some of the options and compare with the current fleet you have now. Speak to your drivers and see how often they have spare room in their trucks and vans. If you switch your entire fleet to a smaller vehicles which are cheaper to manager, you can save a substantial amount annually.
By following these steps and taking time to evaluate your fleet, you'll be able to see where savings can be made. Have you got any other tips for fleet managers?