Holidaying is a longstanding British tradition, whether it's escaping to the sunny shores of Spain, skiing in the Alps or jetting off further afield to explore Australia, Asia and beyond. Of course, most Brits always take budgets into account and whatever the destination, the more savings you make when booking the trip, the more cash there is to splash when enjoying the holiday. So how can you score the best deals? Read on for our hot holiday hacks that are guaranteed to save you a pretty penny.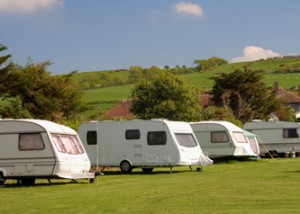 Booking on a Tuesday
It's official – Tuesday is the best day of the week to save cash when booking big expenses such as flights and hotels.
Holiday mid-week
In almost any destination holidaying during the week is guaranteed to save you a significant chunk of change. Hotels up their prices from Thursday to Sunday which means choosing to take short trips from Monday to Wednesday is a great budget friendly option.
Shop around
When booking flights quote compare websites such as Kayak and Skyscanner are great for tracking down the best deals. They'll actively search a plethora of different sites for prices on the same flight which means you'll enjoy access to the best deals, all in one place.
Book in advance
Unfortunately the 'last minute deals' myth is not all it's hyped up to be. Sure, sometimes you can score a good spur of the moment deal but more often than not it's far more economical to book in advance.
Consider package deals
If you're really looking to save cash package deals can be a fantastic option. From all-inclusive cruises to comprehensive resort stays, these types of holidays may seem a little more expensive to start with but in the long run they practically eliminate the cost of food and entertainment.
Have a staycation
While the economy is on the road to recovery plenty of Brits are still watching their wallets which has seen a huge spike in the popularity of staycations. With cheap internal flights and ultra-affordable train tickets you can whisk yourself away to the other end of the country in a matter of hours. The convenience also makes staycations a great alternative for families with little ones in tow.
Take out insurance
Don't cancel out your savings by scrimping on insurance. Even the cheapest of policies will cover you for all the basic essentials and ensure that if you do run into trouble you're not left seriously out of pocket.