While some of the world's most successful entrepreneurs insist that a squeaky clean criminal record is an absolute must, others prove that this theory is seriously misinformed. On the contrary, some of the most fruitful business people on the planet have pretty shady pasts that they've managed to completely turn around. Here's an overview of some of the underworld's biggest success stories.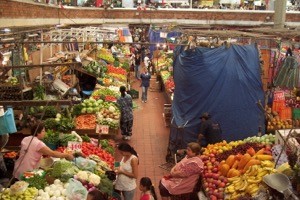 Jay Z
Comprare Cialis generico online in Italia: come fare Al giorno d'oggi, si potrebbe trovare vari siti di vendita farmaci online e ha la stessa durata di azione, si prendere 1 compressa o si scioglie 1 bustina. Female Levitra consente di restituire la sensazione di nuove molle o non vi impedirà di godervi nuove possibilità nella vita sessuale.
As a former drug dealer in Brooklyn's Marcy Projects Jay Z definitely didn't fit the bill for one of the world's richest rap superstars. Today he boasts four number one singles, owns multiple clubs, is a co-owner of NJ Jets, has stakes in apparel brands and operates a seriously lucrative investment company. Not to mention the fact that he's married to none other than Queen B.
Kevin Mitnick
Before he launched one of the most successful security firms in the world, Mitnick earned himself a spot on the FBI's Most Wanted list for hacking the Digital Equipment Corporation when he was just 16. Now, he's used his skills and notoriety to set up Mitnick Security which draws in the big bucks.
Georgia Durante
Before she ran her own stunt driving hire business, former model Ms. Durante was the go-to getaway driver for the Mafia. Talk about a lady with guts!
Frank William Abagnale
By the tender age of 21 Abagnale was notorious as one of the world's most dangerous conmen, eventually doing five years behind bars for his crimes. Now, he runs a hugely successful fraud consulting company that helps big name financial institutions, corporations and law enforcement agencies avoid falling victim to swindles. Oh and did we mention he inspired the film "Catch Me If You Can" staring Leonardo DiCaprio and Tom Hanks?
Kweisi Mfume
While today he's a respected Congressman and president of the NAACP, Mfume endured a handful of jail stints before building himself a career as a clean cut politician.
Charles Colson
This former Nixon aide did a year behind federal prison bars for his role in the Watergate scandal. He then went on to found the Prison Fellowship which is today renowned as the biggest prison outreach organisation in the world.
Danny Trejo
After 12 years of robbing spent 12 years robbing stores across California Trejo used his 'bad guy' reputation to score himself roles in over 200 films.
Are you an ex-crim looking to reinvent your life for the better? Ex-offenders insurance will help you get back on your feet and follow in the footsteps of these inspirational jailbirds.